Error: unable to create cache folder '/images/zir'.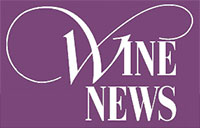 "Wine of the Week"
Stephenson Cellars
2006 Syrah Patina Vineyard
Walla Walla Valley
$45.00
Syrah is a grape of many faces. Among the wines we have tasted, we have encountered grapefruit, mineral, floral perfume, meaty bacon, baking spice and many other aromas and flavors. This wine leans toward the elegant side with a light aroma of vanilla, floral perfume and cherry/berry. The palate offers similar flavors with notes of citrus and dark chocolate as well.
Read the full review here »