Error: unable to create cache folder '/images/zir'.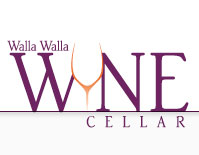 "Viognier of Choice"
Publication: Walla Walla Wine Cellar
Issue: April 2008
How many of you know of Dave Stephenson? This guy is amazing! He's involved in so much. But two of the things I love him the most for are his position as head winemaker at Otis Kenyon, a rising star in the Walla Walla Valley, and his own winery, Stephenson Cellars.
But today, I'm talking about the Stephenson Cellars 2006 Viognier. Only 90 cases of this golden delight made. Okay, not really golden. It's crisper, cleaner, lighter than that. This viognier is not too fruity. It is floral — the classic descriptor of the varietal. There is honey too. It has decent acid and is not too flabby. It's not flabby at all, actually. Makes me think of summer sports. Is that weird?
This wine gets me past mid-palate, grabs me in the back of the mouth. And it's a sensual hold.
There's not much to say other than grab yourself a glass, spread out on the back patio, and enjoy a gorgeous late-Spring sunset. God, I'm glad for warmer weather here in the Northwest.